遇見嘉奈儿,认识更好的自己
Canale, meet your better self
以孕妇及小孩都能安心使用的产品为基础,嘉奈儿打造了女性梦想的创业平台。美丽、财富与自由兼得不再是梦。
Base on a product which can be use worries free by mothers and babies, Canale created a stage for female entrepreneurs. Beauty, wealth and freedom all together are no longer dreams.
事业的诞生:从信任做起!
2017年,嘉奈儿计划在创办人KATHY LAW的操办下开始成形。以造福女性群体为初衷,经过十个月的配方不断改良下,终於在2018年9月嘉奈儿首款纯天然科技的面膜问世。创办人以四年的领导经验,透过产品包装、企业系统及产品口碑,满足了不计其数的女性消费者。
自由的系统:时间管理自由!
没时间发货不再是创业群的难题,嘉奈儿建立了一键代发系统,尽管宝妈、学生还是上班族,只要一键,就能通过系统代发,提供了方便性又能增加收入的好处。
创业建立自信,改善生活价值
始于初衷,嘉奈儿不仅能让妈妈们建立自己的经济基础,还能同时维持家庭角色。以低成本、低风险和高利润创业,又能陪伴孩子成长过程,使生活更加稳固,更加自信。
Where it all started: Faith!
2017, project Canale slowly began under the supervision of KATHY LAW the founder. Her intention to benefit the females, after 10 months of experiments and improvements, Canale first natural facial mask was finally born. With her four years of leading experiences, the founder satisfied a large amount of female consumers with product packaging, enterprise system and good reviews!
Time liberty!
Too busy for deliveries are no longer a problem for us, Canale built the drop shipping system, in spite of mothers, students or office ladies, you'll only need a button to drop shipping with our system, offers you conveniency and the advantage to increase your income.
Startups business build confidence, made your life better.
Base on first intention, Canale not only help mothers to build their own economic basis, and to play their family role as well. Startups your business with low cost, low risk, good profit and also stay by your kids' side while they growth, stabilize your life, improve your confidence.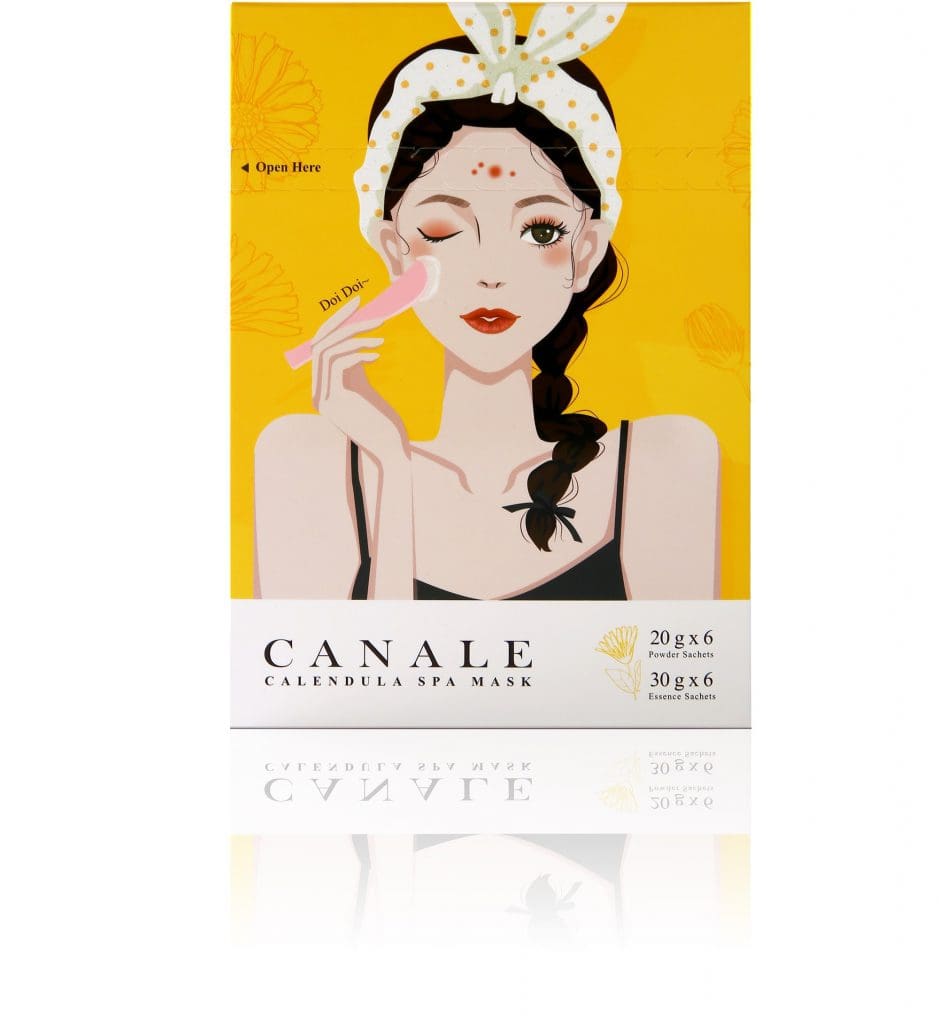 CANALE花焕水疗面膜
随着现在生活节奏的加快和生活压力的增加,导致大部分的人生活不规律、身心疲惫和精神紧张。尤其脸部变化最为明显,不但肌肤迅速老化,眼袋、眼圈和黑斑皱纹统统都涌现于眼前。种种问题困扰难解。
毫无喘息的机会,渐渐地遗失属于自己的光芒…
CANALE诚意推出欧洲风情的花焕水疗面膜系列,絮絮花瓣淡淡幽香,仿佛让你置身于秘密花园,碎花乘着微风迎脸吹送…邂逅绿源的葱翠疗愈!活颜焕肤又舒压忘忧。
主打金盏花水疗面膜,香气舒郁宁神,有效舒缓脆弱敏感肌肤,让干燥的皮肤恢复润泽娇嫩、水膨膨富弹性。百花聚艳逆转老化,为你抚平脸上的岁月痕迹,让肌肤更紧致白滑有光泽。
一探秘密花园的奥妙,重拾花容月貌;一个美丽的邂逅,重发昔日光彩。
WE'D LIKE TO HEAR FROM YOU!
Thank you for visiting Canale's official website. It is our privilege to be of service to you. If you have any queries or require more information, kindly contact us and we'll assist you as soon as possible.